It was a hot and dismal day. It was the kind of day where you don't want to get out of bed and hope the curtains can contain the sunlight that's flooding through your window. It was the kind of day that made you regret all the copious amounts of alcohol you consumed the night before.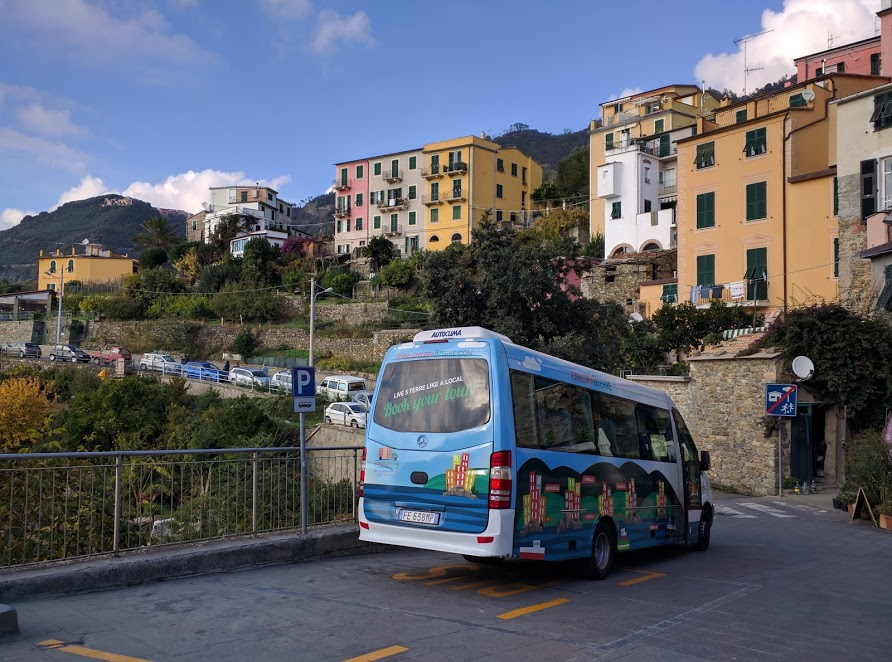 This is not a chicken bus
This was the kind of day I had in San Pedro de Atacama in Chile that I wished I could hide from. But it was a day that I had to catch a bus that ran only twice a week towards Iguazu Falls, which was in another country, Argentina.
So, I gathered my things, packed them all tightly inside my backpack, and while fighting a massive hangover stepped out into the searing sun. The heat consumed me almost instantly, and I began to lose motivation to move my legs to catch the bus, but I had to catch it.
I knew I had a long journey ahead and the thought of it had become unbearable, I looked at my phone for the time, knowing indeed what the outcome would be.
I was running late for my trip.
I ran, desperately trying to ignore a massive migraine I had, and I reached the bus stop just in time when it was about to depart.
STAY LIKE A LOCAL!
Do you want to know how to make travel (especially long-term) interesting? Stay like a local! To experience a place like a local rather than a tourist gives a whole new dimension to any adventure. I use Airbnb to rent anything from a room to an entire house. If that's not attractive enough, how about $55 off your first stay via Airbnb?

$55 Off Airbnb
I didn't have time to scramble for necessities from my backpack when I threw it into the storage unit with all the other passenger's bags.
FIND THE BEST FLIGHT DEALS!
Hey guys, travel is expensive but one of the first things you can save on and be smart about is your flight tickets and hotels. Skyscanner finds me the best deals in flights and sometimes hotels. Click on the button below and set up a price tracker alert to score you the best flight deals and travel more!

See Flight Deals
My breath reeked of strong coffee and liquor, badly disguised with toothpaste that I used to brush my teeth hastily.
I stepped into the bus hoping nobody would talk to me, so I wouldn't have to let anyone endure the stench of what would likely be a dragon breath.
I scanned the bus for an empty seat, hoping to god, I would find an obscure part in the back where no one would be so that I can be alone with my misery.
I took a seat next to a window midway to the back, because I like seats that allow me to see the surroundings during a trip. It distracts me from the noise and whatever smells inside the confines of an under-airconditioned bus.
The windows were murky and cloudy, so I ran my finger all over the dust, spelling out the word "shit."
It was an omen of sorts because my day was about to get a lot shittier.
Just moments later, a lady came and sat next to me. She had chocolate brown hair that she wore well past her shoulders, her lips were bland, and her eyes belied her discomfort from the heat.
She was accompanied by her male companion, who sat on the opposing seat across the aisle. They began a conversation about Argentina when the bus conductor yelled, in Spanish, that we're headed towards the vast desert.
Everybody was awake. Everybody was asleep. Their eyes, like mine, are bleary, reactions slow, exhaustion running through their veins just the same as their blood.
It seemed to take forever, to the passengers and me, for the old engine to roar into life. When it does, a strange feeling comes, not excitement, but at first, it appears that way.
It's some relief, some fear, some grieving for the place they leave as the bus claws its way across the barren mountains surrounding the Atacama Desert.
There was an ongoing battle between the bus and the mountain, with the latter gaining the upper hand. Puffs of smoke billowed out of the exhaust as the bus can only manage five miles an hour on the steep tarmac pushed on by its decades' old engine.
I relegated myself to the window and my seat, hoping to catch enough comfort away from the searing heat and blissfully fall asleep.
It was during the forty-five-minute mark on the journey when I felt my stomach started to churn. It felt like it was boiling, but not from the heat, but from the various combinations of alcohol, coffee, and intestinal fluids.
I had to go badly.
It was an emergency of epic proportions.
I pulled myself up from my seat and excused myself to the bus restroom. The swinging movement of the bus and the ongoing road bumps have now magnified the violent chaos that is brewing inside my stomach.
I raced towards the restroom, balancing myself on every seat corners, trying to prevent myself from falling. I reached the toilet just in time to avoid an embarrassing event that would have made it a very unpleasant ride for everyone.
It was there that I noticed the sign…
"NO NUMBER 2 ALLOWED."
No fucking number 2?!?
Who's the genius who came out with this smart idea?!?
The bus was meandering at a measly five mph as it struggles up the mountain, and the next stop is hours away. I thought about jumping out into the desert, do my thing, and then run to catch up to the bus.
My stomach was in pain, and there's no relief in sight. I was in a precarious situation, but a decision had to be made, or an accident will happen. It was out of my control, and nature was calling.
Fuck it.
I relieved myself on the toilet, ignoring what the sign says. I bellowed out a sigh of relief as toxic gas and fluids exited my body. It tamed the turmoil that was my stomach. Satisfied, I looked around for a toilet roll to clean up what mess was made.
That was when I found out that.
There's no fucking TP!
I frantically searched the bathroom for anything I can find. Just anything. Paper. Water. There was nothing. The bathroom was as barren as the desert outside. I had a pack of baby wipes, but I left it inside my backpack on the bus storage compartment.
I was running out of options and started to become desperate. So, I did what any self-respecting gentleman would do and rummaged through the trash bin in the bathroom to find something I can use.
There were a few used toilet papers that weren't even fit for a human rear's consumption and would only get me dirtier than I already was.
The only thing I can see was a wet white cloth towelette. It seemed clean. It was not discolored. I hesitated to pick it up as I navigated it towards my face to smell it. It didn't smell like anything.
Well, here NOW is where I divulged the embarrassing moment to you fellow Steemians because I have trust in our little community, and I trust you will understand…
I wiped my ass with that wet used towelette that I picked up from the trash can in the bathroom.
There. I had to get it out of my chest, and now I feel relieved, and I'm still STD free…
WHAT WOULD YOU DO IN THIS SITUATION?
REASONS SUBSCRIBE
Save money from epic photography gear guides and round-ups

Discover new destinations near and far

Learn to travel better and longer from travel tips and resources

Get free travel photos and other freebies

We don't like SPAM so you won't get any from us
---